On behalf of the Learning Consultancy Partnership, I'd like to welcome you to our website and tell you a little about me and why I decided to set up this business.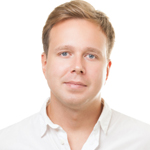 My name is James Collins (Jim Collins to my friends!), and I have been working as a business consultant for the past 18 years. In 2015, I took the step of setting up the Learning Consultancy Partnership after my brother John, who I had been working in partnership with since 2000 decided to take early retirement. It was a nerve-wracking step, but certainly, one that has proved to be worthwhile. Over the past three years, the LCP has gone from strength to strength, helping organisations across a wide range of sectors, and our countless positive reviews stand testament to our success.
So, let me tell you a little about how I entered into the business consultancy sphere.
From an early age, I had a strong background in the business sector. My father ran a retail business and even as a child he would encourage me and my older brother, John, to help him out. It was inevitable that I would pursue business studies in my academic career, and I graduated from Manchester University with a First. I then stayed on for another two years to complete my master's degree.
When I returned home, I immediately returned to my father's retail business. By this stage, my brother was now running the organisation, and I joined his team, taking over as his sales manager. However, the bright lights of the city were calling, and I ended up relocating to London where I undertook a sales management role in a large private sector company. Over the following years, I moved between departments within the same organisation, and after a decade, I was promoted to senior manager of the human resources and recruitment department.
After two years in my senior management role, I relocated back to Manchester after meeting and marrying my wife. I took up a chief executive position with the local council while also raising two boys. In such a senior position, I found it difficult to find enough time to spend with my growing family, and so when my brother suggested joining him in a business consultancy partnership venture, I leapt at the chance.
From fairly humble beginnings, we began to establish a strong reputation within our local area, working with a wide range of companies, primarily within the retail sector since this was my brother's area of expertise. Over time, however, we began to branch out, and as our team increased, we started to cover other sectors from human resources to education and from healthcare to finance. When my brother decided to take early retirement three years ago, I decided the time had come to take the plunge and, using my experience and knowledge, I set up the Learning Consultancy Partnership.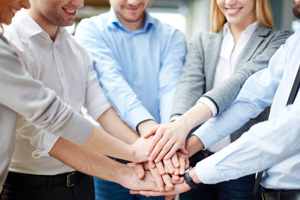 It was very important to me not to go it alone with my new venture. When I had been working in partnership with my brother, our greatest strength was the combined breadth of our experience. When we began to take on other team members, their own expertise and skills only improved the consultancy service we could offer. It was therefore vital to me to find a dedicated team of coaches and consultants who could bring something unique to the organisation and who had something special to offer clients.
I began with my own network of contacts, spreading the net wide to find the best possible talent pool from which to draw. I was delighted by the response I received, and with so many excellent candidates to choose from, it was difficult to narrow down my options. Eventually, however, I had my crack team on board, and I've never looked back since.
Over the past three years, the Learning Consultancy Partnership has worked with companies and organisations of all types and sizes. Our outstanding team have wide-ranging experience that covers a wealth of different sectors and industries, and we harness that diverse expertise to support businesses in achieving their unique goals and to rectify any issues that they are experiencing.
Contact our team today to find out more about how we can help your organisation to excel. I am looking forward to helping your business to grow and thrive and to working closely with you and your workforce in the near future.