Find out everything you need to know about the Learning Consultancy Partnership team.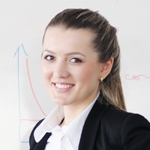 Michelle graduated from Keele University with a first-class degree in business management and finance. She was very excited to take up a role with a major financial organisation in New York and spend several years honing her skills within the banking and insurance industries in the USA. After returning to the UK, she took up a post managing a charitable financial initiative working with disadvantaged communities in the London boroughs.
Through contacts made while working in this capacity, she found herself managing a Not for Profit financial education project which was rolling out across the UK. The variety of this role really appealed to her, and it was while working on this project that she met her current partner. One of the things that Michelle particularly enjoyed about this role was the opportunity to help a wide cross-section of people to improve their lives.
It was almost by accident that Michelle moved into the consultancy business. A contact that she had made while working in London called her out of the blue and asked for her advice about running a credit union that he was currently managing. With her previous financial sector experience, he felt she was best placed to offer valuable insight into how to improve the organisation. Michelle was surprised by how much she enjoyed this challenge and found it extremely rewarding to see the results of her advice as the credit union went from strength to strength.
She began to look actively for consultancy roles and soon found the role she had been looking for, as a business consultant with Learning Consultancy Partnership. Michelle has a particular interest in charitable and financial organisation management and has a strong belief that valuing the workforce is the best way to improve bottom-line outcomes. She looks forward to working with your company on her next consultancy project.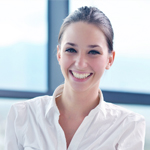 Charis may be the youngest member of the LCP team, but she is no less committed than her teammates. Charis entered the consultancy arena via digital marketing. While studying for a Marketing Degree at Bath University, she began volunteering with a local museum project, assisting with their social media and digital marketing program. The valuable experience that she gained during this volunteering role led her to seek similar employment after graduating.
Her first role was with a local independent estate agency chain. Under her leadership, their digital marketing campaign began to produce impressive results, with a 25% increase in prospective customer contact within the first two weeks alone. She was quickly headhunted by a national estate agency to take a major role in running their new and improved social media strategy. While working for this organisation, she also started offering independent digital marketing consultancy advice on platforms such as PeoplePerHour and Upwork.
When she saw Jim's advertisement for staff to join LCP, she knew immediately that it was an ideal role for her. She was delighted to be offered the opportunity to use her skills and to help companies to embrace the potential of digital media.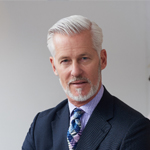 Graham has a background in psychology, having studied at Durham University and graduated with a first-class honour's degree. Initially, his interest was in the education sector, and he spent the first five years of his career working as an educational psychologist within the Durham school system before moving into a hospital setting to manage its educational support unit. This managerial experience led Graham to expand his psychological viewpoint. He began to see first-hand how psychology functions within a management setting and the impact that certain trends and behaviours can have on workforce morale, productivity and functionality. He was so fascinated by this aspect of management that he returned to study, taking a part-time master's in business performance psychology.
Having specialised during his studies in organisational psychology and positive performance management strategies, he is also a fully trained coach in cognitive behavioural strategies to enhance individual performances. During his master's course, he participated in 1 to 1 coaching opportunities and developed a particular interest in psychometric testing and its role in recruitment and selection. He enjoys putting this knowledge to good use in his work with LCP.
Graham is LCP's resident business psychology expert, working closely with organisation leaders and leadership teams to define their barriers to growth and to identify ways to overcome those obstacles. He also specialises in working with human resources and recruitment departments to improve selection, assessment and retention methods.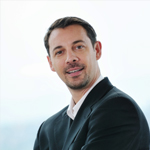 Duncan has worked with Jim for more years than he can remember, having been the first external employee of Jim and John's original business consultancy team. Before starting work with Jim, Duncan had been working as a director and project manager with a number of companies. These ranged from coordinating an airline's allocated seating programme to managing a new product launch for an insurance company. When he first met Jim, he was working as the head of programme management for an NHS Foundation Trust, helping to deliver effective cost savings while also streamlining efficiency within the financial operation of the organisation.
Having met Jim and his brother John at a local business networking event, he soon realised that his interests could lie elsewhere and happily accepted Jim's invitation to become part of their business consultancy team. At that time, Jim and John's consultancy business was branching out into new directions, and Duncan took over the delivery of support and advice within the travel, insurance and healthcare industries. After John's retirement, he was delighted to be asked to become a key member of Jim's LCP team and looks forward to working with him for many more years, helping companies to thrive within their individual arenas.
Now that you know the background to every member of the Learning Consultancy Partnership team, it's time to give us a call to find out how our unique blend of skills and experience can benefit your organisation.