Business and Executive Coaching
Here at Learning Consultancy Partnership, we specialise in offering business and executive coaching to enhance your entire team's performance and thus, the success of your company. Here, we take a look at how our services can benefit your organisation and some of the many ways in which we can help you to achieve your goals.
What Is the Purpose of Business Coaching?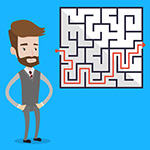 At its heart, the purpose of any type of business or executive coaching is to guide and support individuals or their entire workforce towards the goal of achieving their full potential.
When a company uses the services of a business coach, like Learning Consultancy Partnership, it is with the purpose of identifying the areas of weakness within their organisation and to seek new strategies to correct those weaknesses. It is also with the purpose of empowering the team to achieve greatness.
How Can Business Coaching Benefit Your Organisation?
There are a number of benefits which our business coaches can bring your organisation. These include: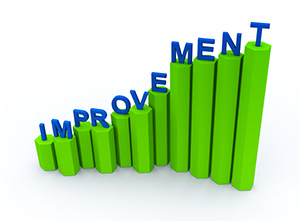 Improved productivity

Increased profitability

Developing a more motivated and empowered workforce

Streamlining of processes

Improved recruitment and retention strategies
Example Coaching Scenarios
Business coaching is a highly confidential business, and therefore we can't provide you with any individual case studies. Yet, we thought it would be beneficial to see a few hypothetical examples in which executive and business coaching could add even more value.
Scenario 1
Problem – Lack of Ability to Delegate
In this first scenario, let us imagine that a project manager (let's call her Sophie), has been leading her team for a number of years and has proven to be very successful and popular thanks to her hands-on approach. She directs her team through their processes and projects in a coordinated and supportive way, giving clear instructions while also tackling any poor performance fairly and swiftly. However, Sophie's direct superior is keen to offer her a promotion, however, without the daily input that Sophie offers her team, he is concerned that standards and productivity will decline.
How can our business coaches help in this scenario?
Our business coaches can work closely with Sophie as well as her direct superior to help her to improve her delegation skills. By supporting her in delegating a greater variety of more complex tasks to reliable and proven members within the workforce, she will be freed up to take the more lucrative role being offered to her.
Scenario 2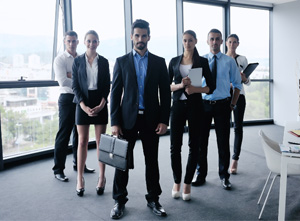 Problem – Lack of Leadership Skills
A specialist (let's call him Ahmed) has been put in charge of a team of fee-earners but is struggling to lead. He lacks the necessary interpersonal skills to relate to his team and shies away from confrontations.
How can we help?
Our business coach can work with Ahmed to develop his communication skills and confidence, helping him to learn new ways to interact effectively with his team members and how to give them better direction without avoiding difficult scenarios.
Scenario 3
Problem – Poor Communication Skills
A customer services manager (let's call him Edward) is a highly motivated leader with a large team underneath him. Unfortunately, while he is friendly and communicative in normal circumstances, in a pressured situation, he has a tendency to become impatient.
How can we help?
Our business coach can work on a one to one level with Edward to pinpoint the difficulties that he experienced in communicating under pressure. They can then work closely with Edward and his manager to find alternative methods of coping under pressure without causing difficulties within his team.
Scenario 4
Problem – Lack of Confidence in Leadership Situations
A line manager (let's call her Christine) struggles in meetings when it comes to giving her opinions. She feels her peers don't respect her, and she lacks confidence.
How can we help?
Our business coach can work directly with Christine to identify the problems she is having in communicating her own opinions then to work on ways of improving her influence and boost her confidence at the same time.
Scenario 5
Problem – An Unapproachable Attitude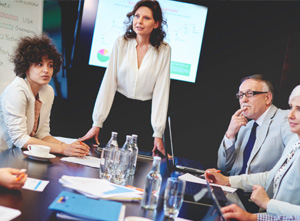 A team leader (let's call her Katrina) is highly experienced and successful, with more than two decades of experience working for the same company. While she has earned an excellent reputation as a problem solver within the organisation, she has started to become arrogant and impatient with other team members. She is now getting a reputation for being unapproachable and has been upsetting her colleagues with her attitude.
How can we help?
Our business coach can work directly with Katrina, enabling her to discuss her issues and to pinpoint the areas of stress in her work schedule. They can then identify new ways of handling the pressures while helping her to moderate the way she reacts to other people.
Scenario 6
Problem – Difficulty Establishing Authority
A new manager (let's call him Jake) has recently received a promotion which put him in charge of the team which he was formerly part of. He is now struggling to establish authority amongst his former peers as they continue to view his as one of the team instead of a leader.
How can we help?
Our business coach and business psychologist specialist can work closely with Jake, using psychometric tools in order to support him in raising his own self-awareness and confidence while also drawing up a development plan which makes his transition into management smoother and more effective.